In honor of the 18th Century Gossip Party being held at Marie Antoinette's Gossip Guide to the 18th Century
all of my Friday finds this week are books about
Marie Antoinette :D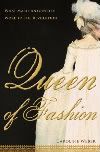 Queen of Fashion: What Marie Antoinette Wore to the
Revolution
by: Caroline Weber
This is one of the most original and intriguing title of a novel about Marie Antoinette. Instead of just recounting Marie Antionette's life this novel tells the Queen's story through the choices she made in her clothing throughout her life.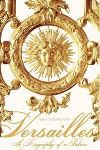 Versailles: A Biography of a Palace
by: Tony Spawforth

Such a beautiful cover! This one is all about the magnificence that is Versailles. It was home not only to Marie Antoinette, but also Louis XV, Louis XVI, and of course the Sun King himself Louis XIV.




Moi and Marie Antoinette
by: Lynn Cullen and Amy Young
Awwwww a children's book about the lovely Marie Antoinette told by her pug dog Moi. Not only would this book introduce children to Marie Antoinette, it could spark a love of history which is always a good thing.
Did you find anything interesting this week?