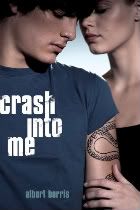 Crash Into Me
Albert Borris
Owen, Frank, Audrey, and Jin-Ae have one thing in common: they all want to die. When they meet online after each attempts suicide and fails, the four teens make a deadly pact: they will escape together on a summer road trip to visit the sites of celebrity suicides...and at their final destination, they will all end their lives. As they drive cross-country, bonding over their dark impulses, sharing their deepest secrets and desires, living it up, hooking up, and becoming true friends, each must decide whether life is worth living--or if there's no turning back.
The French Mistress
Susan Holloway Scott

The daughter of a poor nobleman, Louise leaves the French countryside for the court of King Louis XIV, where she must not only please the tastes of the jaded king, but serve as a spy for France. With few friends, many rivals, and ever-shifting loyalties, Louise learns the perils of her new role. Yet she is too ambitious to be a pawn in the intrigues of others. With the promise of riches, power, and even the love of a king, Louise creates her own destiny in a dance of intrigue between two monarchs - and two countries.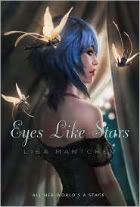 Eyes Like Stars
Lisa Mantchev
Enter Stage Right

All her world's a stage.
Beatrice Shakespeare Smith is not an actress, yet she lives in a theater.
She is not an orphan, but she has no parents.
She knows every part, but has no lines of her own.
Until now.

Welcome to the Théâtre Illuminata, where the characters of every place ever written can be found behind the curtain. They were born to play their parts, and are bound to the Théâtre by The Book—an ancient and magical tome of scripts. Bertie is not one of them, but they are her family—and she is about to lose them all and the only home she has ever known.

Lisa Mantchev has written a debut novel that is dramatic, romantic, and witty, with an irresistible and irreverent cast of characters who are sure to enchant the audience.

Open Curtain
Which title are you looking forward to reading?