Because I Am Furniture
by: Thalia Chaltas
This cover is amazing. I tend to not like covers that feature real people because I like to be able to picture them myself without any image influence, so I love how they just used a silhouette. I also really like the title since the book is about abuse.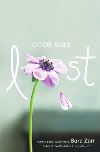 Once was Lost
by
: Sara Zarr

This is the second book by Sara Zarr on my Friday Finds list. I just really love her covers, the are so simple and yet so elegant and original. The storyline also looks very appealing.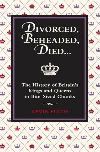 Divorced, Beheaded, Died...
by: Kevin Flude
I LOVE non-fiction (being a history major made this happen) and I love European history, so a non-fiction book about the monarchs of Britain is a perfect fit.
Plus? The cover features the same crown as my header ;)
Downside? I have to wait until September 17th :(
Did you find anything interesting this week?