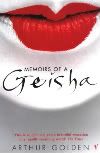 Memoirs of a Geisha
by: Arthur Golden
Ok, so I have not been locked in a closet.... I have known about memoirs of a Geisha for a while now. The reason it's in Friday finds is because of the cover, I am in love! If they would of had this cover on the shelves at the bookstore I would have bought it already.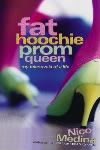 Fat Hoochie Prom Queen
by: Nico Medina
While wandering around bookmooch I found this lovely book. I have already read Nico Medina's other book, The Straight Road to Kylie, and loved it. An added bonus is that the cover of this book is hailirous.
Marie-Therese, Child of Terror: The Fate of Marie Antionette's Daughter
by: Susan Nagel
So, if haven't noticed already... I have an obession with Marie Antoinette. This book is very original becuase it is about the life of Marie Antoinette's duaghter, which sadly I do not know too much about.
Did you find anything interesting this week?