Geektastic: Stories from the Nerd Herd
Holly Black and Cecil Castellucci
Acclaimed authors Holly Black (Ironside) and Cecil Castellucci (Boy Proof) have united in geekdom to edit short stories from some of the best selling and most promising geeks in young adult literature: M.T. Anderson, Libba Bray, Cassandra Clare, Tracy Lynn, Cynthia and Greg Leitich Smith, David Levithan, Kelly Link, Barry Lyga, Wendy Mass, Garth Nix, Scott Westerfield, Lisa Yee, and Sara Zarr.

With illustrated interstitials from comic book artists Hope Larson and Bryan Lee O'Malley, Geektastic covers all things geeky, from Klingons and Jedi Knights to fan fiction, theater geeks, and cosplayers. Whether you're a former, current, or future geek, or if you just want to get in touch with your inner geek, Geektastic will help you get your geek on!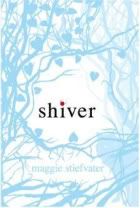 Shiver
Maggie Stiefvater

For years, Grace has watched the wolves in the woods behind her house. One yellow-eyed wolf--her wolf--is a chilling presence she can't seem to live without. Meanwhile, Sam has lived two lives: In winter, the frozen woods, the protection of the pack, and the silent company of a fearless girl. In summer, a few precious months of being human . . . until the cold makes him shift back again.

Now, Grace meets a yellow-eyed boy whose familiarity takes her breath away. It's her wolf. It has to be. But as winter nears, Sam must fight to stay human--or risk losing himself, and Grace, forever.
Prophecy of the Sisters
Michelle Zink
An ancient prophecy divides two sisters-

One good...

One evil...

Who will prevail?

Twin sisters Lia and Alice Milthorpe have just become orphans. They have also become enemies. As they discover their roles in a prophecy that has turned generations of sisters against each other, the girls find themselves entangled in a mystery that involves a tattoo-like mark, their parents' deaths, a boy, a book, and a lifetime of secrets.

Lia and Alice don't know whom they can trust.

They just know they can't trust each other.

Which title are you looking forward to reading?