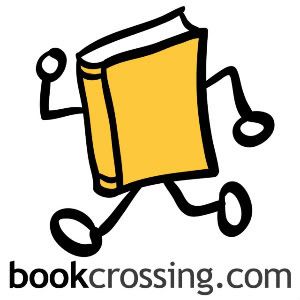 Have you ever looked at a dollar bill and noticed the "wheresgeorge" stamp on it? This is basically the same idea just with books instead of money, which is way more exciting anyway ;).

I had forgotten that this site existed, until I was going through my room over break doing a little spring cleaning. That's when I unearthed the first Bookcrossing book I received and the books that I wanted to release into the world. I first found out about Bookcrossing when I found my first book at the drive-thru ATM at my bank. I still need to release my books, since they are no longer lost in the black hole that is my bedroom.
Most people find the site like I did by discovering a book, however you do not need to find a book before joining in on the fun. You are able to enter your own books into the site and they will give you a new tracking number for it. Once someone finds your book they enter the tracking number, post where they found it, read it, and then release it back into the world. This allows you to track your books travels.

Personally I think choosing the perfect place to leave the book is one of the best parts about bookcrossing, but finding a book is also very exciting.
If you love books and have a little free time I recommend checking out their site.